Published on02/23/2018 11:24 am
Renting a car? Wait a minute and read this article before proceeding further. Here is a complete lay down on what you should know as a customer to avail maximum benefits and have pleasant memories.
You need to keep a few things in mind before beginning your search for a rental car.
Read More
Published on08/29/2017 5:12 am
The amazing weather of udaipur during rain. It's Look like a heaven in the earth. Everyone wants to spend their moments in the lap of nature. So lots of visitors come in this season. All the hotels, Restrooms are totally booked. So we have to make planning before some time.
Read More
Published on07/21/2017 7:56 am
If you're planning for weekend getaways or for a family leisure trip outside the city limits we gives the best Car Rental Service in Udaipur for a safe and timely transfers to any city you want to travel. We take up group packages from a city in India connecting places nearby.
Read More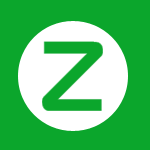 Om Travel Online